Facilities and Services
At Animals Are Us we offer your domestic and exotic pets an extremely high standard of veterinary care.  We have invested extensively in all areas of veterinary medicine and surgery to ensure we have up to date modern facilities so that your pets get excellent treatment all the time.
Services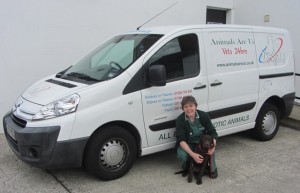 Full 24 hour emergency (07827382382) veterinary service
Advanced surgical operation
Routine surgical operations -  spaying, castrations, dentals, lumpectomies
Airport Services export of pets abroad, pet passport and travel
documentation
Training nurses and others in the veterinary profession (CPD)
Microchipping
Free advice on various issues, ranging from pet insurance, vaccination, travelling, weight management, arthritis to acquisition of new pets.
Facilities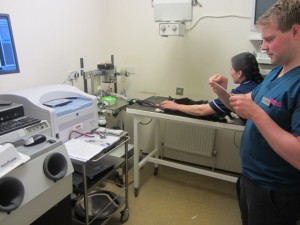 Fully equipped, separate and sterile operating theatres using modern anaesthetic protocol.  An anaesthetist is always present in the theatre whenever a surgeon is operating on your pet.
Two probe modern ultrasound machine for cardiology, abdominal exploration, pregnancy scans and other diagnostic investigations
Modern Digital X-ray Machine
Electronic Echocardiography Machine (ECG)
In-house laboratory service for immediate blood, urine, skin, faecal and other veterinary clinical investigations so that your pet can receive prompt targeted treatment.
Safe, warm and comfortable hospitalisation facilities.
Modern computer system to ensure clinical notes, X-rays, laboratory results, accounting and other records are kept safe and can be accessed easily.
Training facilities (conference hall) for vets and nurses
Ample car parking spaces in all our surgeries.